Mexican is not Taco Bell. Real Mexican food is an experience. It matches every texture together in some form of perfection. I adore Mexican food. I love a good enchilada. Unfortunately, Trader Joe's Black Bean and Corn Enchilada was just alright. There are better ones.
The Pros:  Trader Joe's Black Bean and Corn Enchilada  has a sauce that had a nice smokey flavor it it.
The Cons:  I expected there to be more cheese with this. The texture and filling was just ok.
The Verdict:  They have so many good Mexican choices, this was good but not great. I could take it or leave it. Best word to describe it: underwhelming
In the freezer section it looked like: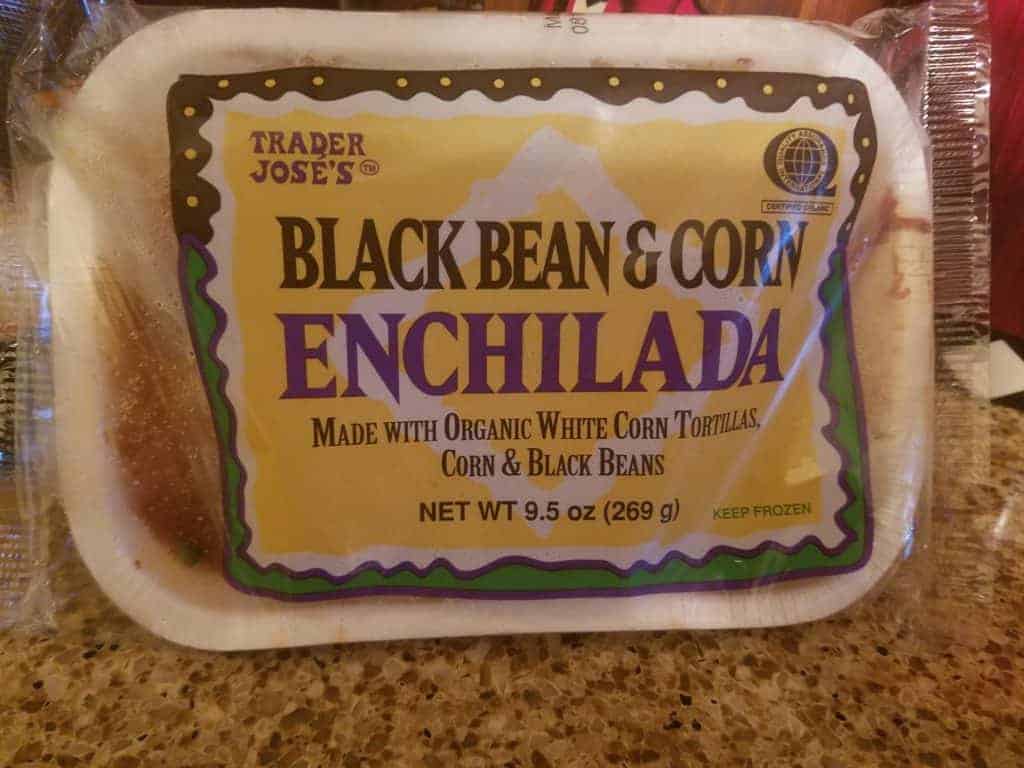 If you are counting calories here is the breakdown. I can't imagine anyone being satisfied after eating just one. They really aren't that big:
Here are the ingredients:
After it went in the microwave it looked like:
Taking a bite:
My thoughts were this was smokey and slightly spicy but nothing really special. The filling just didn't do it for me. I really was looking forward to this but ended up disappointed. My recommendation is to pass on this item. Sorry Trader Joe's.
Want to see more items I've reviewed from Trader Joe's? Click on Thoughts & Reviews of Trader Joe's for a searchable list.
11