Hi! I'm Brenda and Welcome!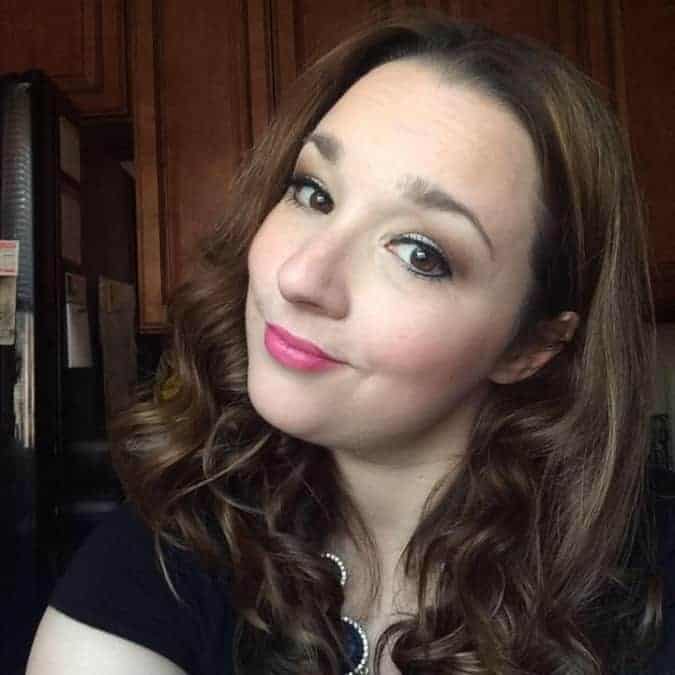 My name is Brenda Sickles and welcome to Become Betty! I'm the writer, reviewer, photographer, and occasional videographer behind this website. I love to bake, cook, and make an amazing cocktail. Grocery shopping is my happy place. I strive to provide you with the best consumer information and reviews, as well as sharing my favorite, easy recipes, and drinks.
Growing up, my parents were great cooks. My dad was the cook and my mom baked. While was studying Economics in college, I made time to take in as many recreational cooking classes as I could, something I still do more than a decade later.
I've conquered the Wilton Cake Decorating Series, taken a Masterclass in Martinis, made Wedding Cakes and worked with Fondant, learned how to pull sugar, and I've taken more than 50 other recreational cooking classes on topics ranging from bread to seafood to different cuisines from around the globe. While I've made some labor intensive items, my favorite recipes are the ones that are quick and easy. 
And while it seems unrelated, I majored in Economics while in college. One class stood out: Consumer Economics. There was something magical and inspiring about that class that many of us in the room connected with. In turn, part of my focus on this blog is providing consumer reviews. There is nothing worse than buying something new and then feeling like it was a waste of money.
Thus, the consumer angle of this blog was born. I took my love of grocery shopping and decided to start writing about what I was buying and share my own thoughts and opinions on them in order to help others.
It started with Trader Joe's because the store was so much smaller than most grocery stores (and so are their parking lots). I am not affiliated with Trader Joe's or Stew Leonard's.
What You Will Find on Become Betty
Become Betty is a hybrid food blog: it's both food reviews and actual recipes with step by step instructions, lots of process pictures so you can easily replicate the recipes found here at home. I love giving you ideas and kitchen tips to inspire and perhaps share something new.
My goals with the information on this blog are simple:
Clear reviews with consumer information that will help you make an informed choice
Easy recipes with step by step directions
Learn how to cook with tips and tricks to make the recipes as easily as possible.
A Betty Twist to give you options if you want to be inspired to create something of your own.
Where Become Betty Has Been Featured
Become Betty has been featured and mentioned in a number of places: PopSugar, PureWow, Cooking Light, Thrillist, Food Gawker, Tasting Table, Business Insider, Cheapism, BuzzFeed, The Impulsive Buy, Reddit, Spoon University, Chowhound, Cooking Light, The Kitchn, Parade, Time, Money, and so many more.
The Become Betty Story and Behind the Scenes
I have been blogging since 2014, but Become Betty was born in 2016. If you are wondering about the name here is how it all comes together:
Become Betty pays tribute the all the American "Bettys" that have helped to shape our world and the basis for this blog.
To Betty Crocker: On cooking, you know how to make it easy. So many of us have your cookbooks that are well-worn and treasured. You've even mastered the prepackaged stuff to save us all time. For your contribution food, both packaged, found in a book, and original will be featured here. For the recipes that works and taste pretty good, these authors are Betty's as well.
To Betty White:  Thank you for being a friend. And a fabulous comedian. This blog will do its best to make sure humor has its place.
To Ugly Betty:  We all make mistakes. We are imperfect. We are well-meaning but far from perfect. The goofs will be posted to remind everyone at home, even bloggers and Pinterest loving folks screw up or just plain fail at what they try to accomplish sometimes. I keep my fails on this page of Ugly Bettys.
To Betty Ford:  First lady, but hey, everyone needs a drink. If you need multiple drinks to get through the day; it's time for an intervention. Otherwise, enjoy this "adult only" section of the blog.
Getting Around
If you are looking for a Trader Joe's Review, I have over 1,000 individual products list here in the index. Or if you want to see my Best of Trader Joe's List or Worst of Trader Joe's List you can click on those.
If you are looking for a cocktail or drink, check out this page.
If you ware looking for a recipe, then check here.
If you are a blogger, want to start your own blog, or want to start your own food review website, head over here.
A few fun facts about Brenda
Although there are a lot of pre-made items featured, I do love to cook.
I completely understand the time pressure that many people face in their everyday lives. As a food blogger, I also understand that the needs of those who love to cook and those don't have much time are a valuable part of my audience as are the die-hard foodies.
We have our own bar. Fully Stocked and at capacity.
Yoga pants are life. I don't do yoga.
My favorite childhood memory was being on a PBS TV show called "Where in the World is Carmen Sandiego?" I still have letters from the show. In 1994, those were essentially my Hogwarts letters. You can see a 12-year-old me here

. 

I love kitten and puppy videos. My husband and I send way too many to each other.
Where to Find Me
If you have any questions, want to work with me, have a suggestion, you can reach me here: becomeabetty [at] gmail.com
If you want to use one of my photographs that you see on my blog, then check out my policy here.
If you want to keep up to date with the latest posts you can follow me on Facebook, Instagram, Pinterest, or Twitter. If you want to see my latest food videos, then you can subscribe to my channel on YouTube.
Some more information about this site:
By using this site, you accept the privacy policy, which can be viewed here.
Many of the recipes on this site provide nutrition for informational purposes only. Nutrition information is calculated by a third-party site and I cannot verify or guarantee its authenticity. Read more about the nutrition information on this site here.
Please also note that this site contains affiliate and sponsored links. If you click on an affiliate link and decide to buy something, I receive a small commission. 
Comment policy: I welcome (and encourage) readers to leave questions, comments, feedback, and even constructive criticism about my posts, recipes, and reviews. However, I do moderate comments, and reserve the right to remove any comments that are disrespectful to me or other readers, or otherwise not conducive to a positive community on this site.