I thought it would be helpful to create a page of food blogger resources so you see the products and services that I use with my blog. The list will be continually evolving as I find different resources that are worth mentioning.
Disclaimer: Please note that some of the links below are affiliate links and I will earn a commission if you purchase through those links at no extra cost to you. I use all of the products listed below, have paid for them out of my own pocket, and recommend them because they are companies and products that I have found trustworthy and worth the investment. Please let me know if you have any questions about anything listed below!
Food Blogger Resources for Hosting & Web Design:
I actually started my blog with WordPress.com. Most blogs out there will tell you to start with WordPress.org instead. This isn't bad advice. However, I wasn't ready to deal with the technical aspects of a blog. Learning to blog is more than just writing. There is a huge technical aspect that I wasn't expecting and wasn't ready to learn. If CSS, SEO, hosting, and plug ins sound scary then maybe WordPress.com is a good place to start.
When I felt like I had enough content and traffic then I made the switch. I don't regret this decision. For me, it was the right decision to get me going. WordPress.com had good services, decent free themes, but if you want everything customized, then yes, go with WordPress.org. If you just want to get to writing content, then it's not a bad place to start until you are ready to deal with the technical aspects behind blogging.
If you are into blogging, out growing WordPress.com or ready to move on to WordPress.org you'll need to find a hosting company. My page was hosted by SiteGround. They were a truly outstanding company. The prices were affordable for any beginning blogger. I'd recommend them to anyone just starting out.
Overall, their customer service has been super responsive, and my page speed is pretty quick. Before I signed up, I contacted their support. I had virtually no wait and the person on the other end was quite knowledgeable. I recommend anyone research their hosting company carefully before signing up.
BecomeBetty.com grew tremendously over the previous year and I needed to be in a position where I could scale my hosting if necessary at a reasonable cost. So I moved to Cloudways in March of 2018. The plans are affordable and most importantly, you easily jump into a bigger one should the need arise. If you goal is to go viral, then you really need to have a hosting company who can handle those demands. And yes, you can get started for free to see if you like it. They even include an SSL certificate for free.
Food Blogger Resources: A Premium Theme
Next, you'll probably want a theme. Yes, there are free ones out there, but I felt very limited by the ones that would work with food. And honestly, a lot of them just aren't as nice as a premium theme.
I'm presently using a Genesis theme with Seasoned Pro. Confusing? Genesis is like the frame of a car. A child theme is like the body style of a car.

Foodie Pro as a child theme. It's designed with the food blogger in mind. It's a solid theme that I started with after I moved to WordPress. Currently, I'm running Seasoned Pro by Feast Design.

Blogging Tools:

Of all sites I've used, by far the ones of the best food blogger resources has been one single investment. The best investment I've made in blogging is FoodBloggerPro. My only regret is that I didn't know about them sooner. If I could go back in time and change one thing about this blog, it would be finding out about this sooner. I'm pretty sure I made every single mistake they tell you to avoid. They cover just about everything from starting your blog, making money from your blog, social media, and have a community who is supportive and capable of answering questions when you get stuck. Believe me, $29 a month is money well spent for the over three hundred videos, community support, and discussions that happen there.
Food Blogger Resources in Photography:
I honestly started with just my cell phone. Most of the pictures on the blog until May 2017 were taken with a Samsung Galaxy 7. For the type of photographs I was doing at the time it was more than sufficient. Now, that I've committed to blogging, I've upgraded. Keep in mind the best camera is with what you already have. When I started blogging I didn't know much about photography. I'm still learning. Aside from Youtube, FoodBloggerPro, and taking a class at the Institute of Culinary Education in NYC, there are some classes you can attend regardless of where you are. This is actually where I started, at Craftsy:
Learning Photography. What is the secret to good pictures? Practice. However, if you want to get better, it's best that you have certain fundamentals down. I can't tell you how many Youtube videos I've watched so far. The first photography "class" I took was on Craftsy. I started by signing up for the free classes. When I realized the classes were really well done, I paid for a few of them. They do offer a Food Photography class in addition cooking and other crafty classes. For one fee you can take the class as many times as you'd like and you have access to the course materials that are posted in the class.
Recently, I've upgraded. I've taken the plunge into the DSLR world and I'm pretty sure there is no looking back. The gap between taking pictures with a cell phone (even a Samsung Galaxy S7) and a DSRL are night and day. Especially when dealing with food photography. Now I've upgraded to a Canon EOS Rebel SL1. Amazon has some good deals with accessory packs like the one I purchased:
If you do get the DSLR bundle, it does come with a few lenses. While the 18-55mm lens takes pictures the way an old camera would, you would be amazed the difference a good lens makes. I purchased this Canon 1.8 50mm lens:
Does it take good pictures? Yes. The picture below was take with the Canon SL1 with the 50mm lens mentioned. I'll let you be the judge.

Notice how some of it is blurry, which focuses your eye on certain cookies. Yup, that is the power of investing in a DSLR. And if you go on vacation or site seeing you will have an amazing camera to travel with you.
I've taken a lot of pictures. Some good, some not so good. Some are just better after being edited just a bit. Editing photos I use to create pins on Pintrest. Really easy to use and great for making collages.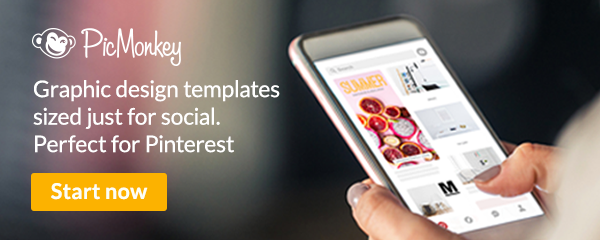 Food Blogger Resources that I Have Learned a Great Deal From:
Before I knew about FoodBloggerPro, I went about researching blogging topics the way a kid who grew up before the internet would: through books. This book was actually my birthday present this year. I'm still learning and sometimes it's just good to refer to a print copy of something. This covers so many different topics and corrects common mistakes.
I mean they have videos on almost every imaginable topic:

Can't find the answer in one of over 300 videos? That's ok, they have forums. It's basically its own social network of people who are a mix of experts, beginners, and people who are in between: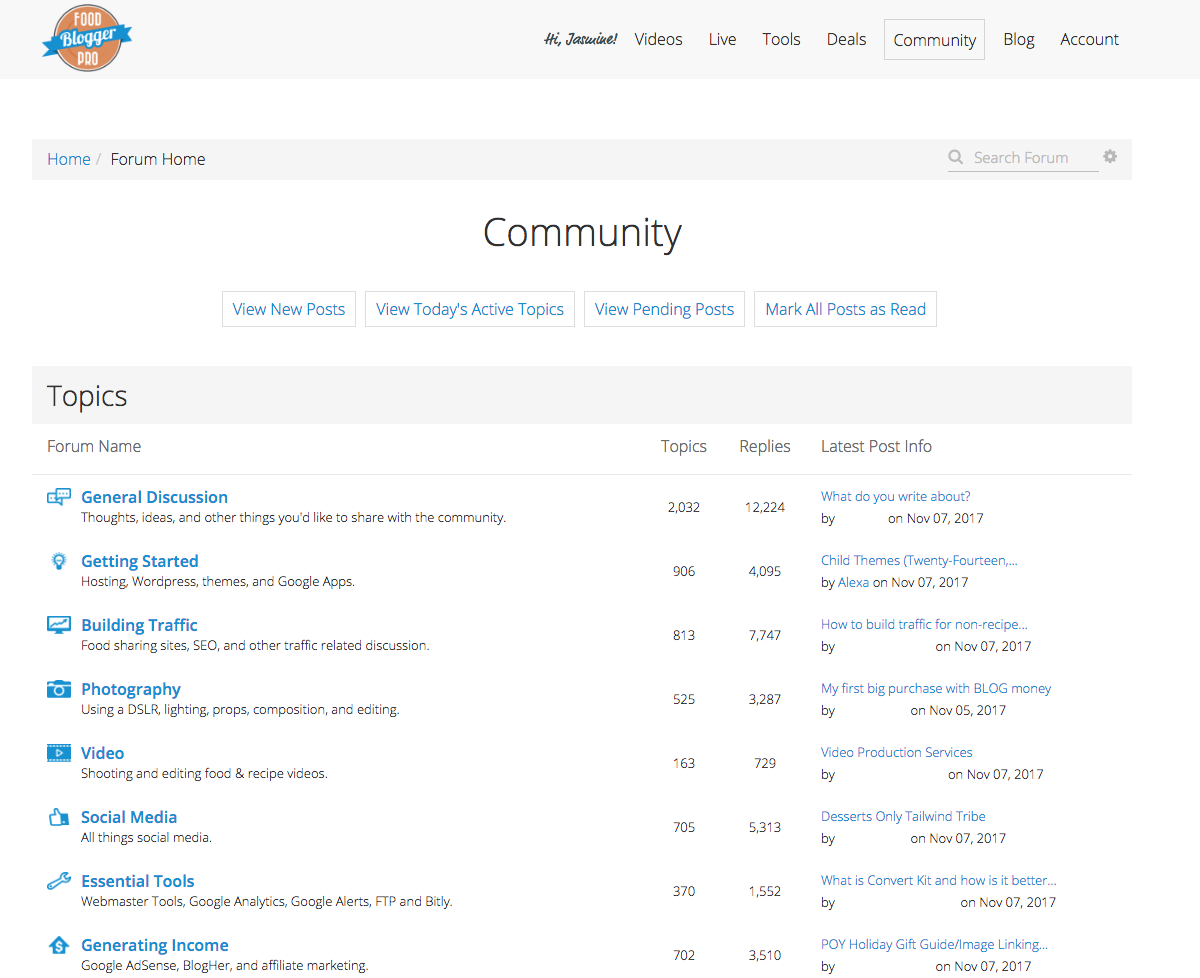 Oh, did I mention they offer discounts to other items that will help you build and grow your blog? For the record, there are so many more than pictured there. And yes, I've used so many products offered there too.

Food Blogger Resources in the Classroom
I have found having someone actually teach you what you need/want to know about cooking unbelievably helpful. If you want to learn how to cook then check out Sur La Table's calendar of classes. Sometimes classes even go on sale. The price is worth it just for the meal afterwards. Best of all, they do most of the prep and cleaning. The knife skills class with worth the price as it's probably saved me a few copays at my local urgent care. See my review of their classes here.
If you are interested in cooking or blogging then it's time to come to NYC. The Institute of Culinary Education offers cooking, baking, wine and beverage, and food media classes. I've taken classes there on multiple occasions. I have absolutely no complaints about the quality of their recreational classes.