When I think of summer I think of cool beverages. One of my favorite sippers is Limoncello.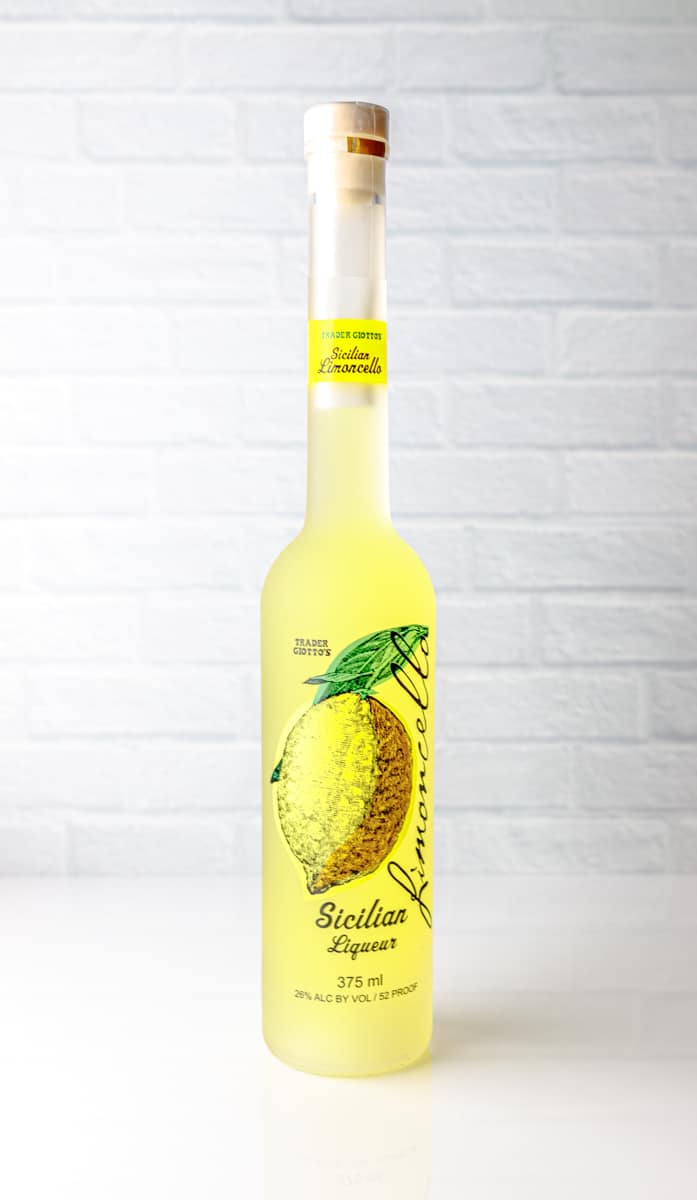 Easy to make at home, but sometimes it is just easier to pick up a bottle at the store. For me, this meant taking my annual pilgrimage from New York over to New Jersey where in some stores like the one in Westfield they will actually allow you to feel like an adult and buy liquor at a grocery store.
For those of you who may be unfamiliar with Limoncello or have no idea what to do with it and how to drink it below is a quick guide.
Frequently Asked Questions
The following are common questions about this product.
What is Limoncello?
Limoncello is a liqueur made from the rinds of lemons. It can also be made with some lime leaves. In order to make limoncello, a neutral spirit is added to the rinds of lemons which will extract the oils and flavor from the rinds. Simple syrup is then added to make it a liqueur.
How should I drink it?
Limoncello is a digestif. In other words, it is usually served at the end of a meal. It is served ice cold and in a very small glass. This is something that should be sipped. This isn't something you are going to want to down an entire glass of. And yes, the colder this is the better it is.
What if I don't enjoy drinking this as is?
If you aren't in love with limoncello after buying it, here are some suggestions for enjoying this: add a small splash to some whipped cream, add some seltzer to cut the sweetness to make a spritzer, or add some to a sorbet.
The Taste
For $9.99 this doesn't compare to homemade limoncello. But as a grab-and-go, it isn't too bad either.
What is probably going to bother some people is the syrupy consistency of this limoncello. More often than not, many liqueurs are about half syrup (if they didn't have the sugar added then they would just be an infused vodka or other neutral spirits).
But as a digestif or a drink that should come at the end of the meal, it wasn't too bad either. It does have a nice lemony flavor reminiscent of Lemonhead candy. This isn't the type of lemon drink that will cause you to pucker either.
It has a lemony flavor without acidity. But keep in mind it is oh so very sweet. So when you pour this be sure to reach for your smallest glasses.
Overall
This was an inexpensive and easy sipper. It walks a fine line between lemon flavor without being too cloying in taste and mouthfeel.
Normally I make my own, but whoever I shared this with didn't seem to mind it. Best of all it was well priced.
Would I buy this again? Yes, I would buy Trader Joe's Limoncello again. It may not be a regular purchase because I have to cross the George Washington Bridge to go to a location that sells it.
Did you try it? Let me know what you think in the comments section!
Product Photos
The bottle: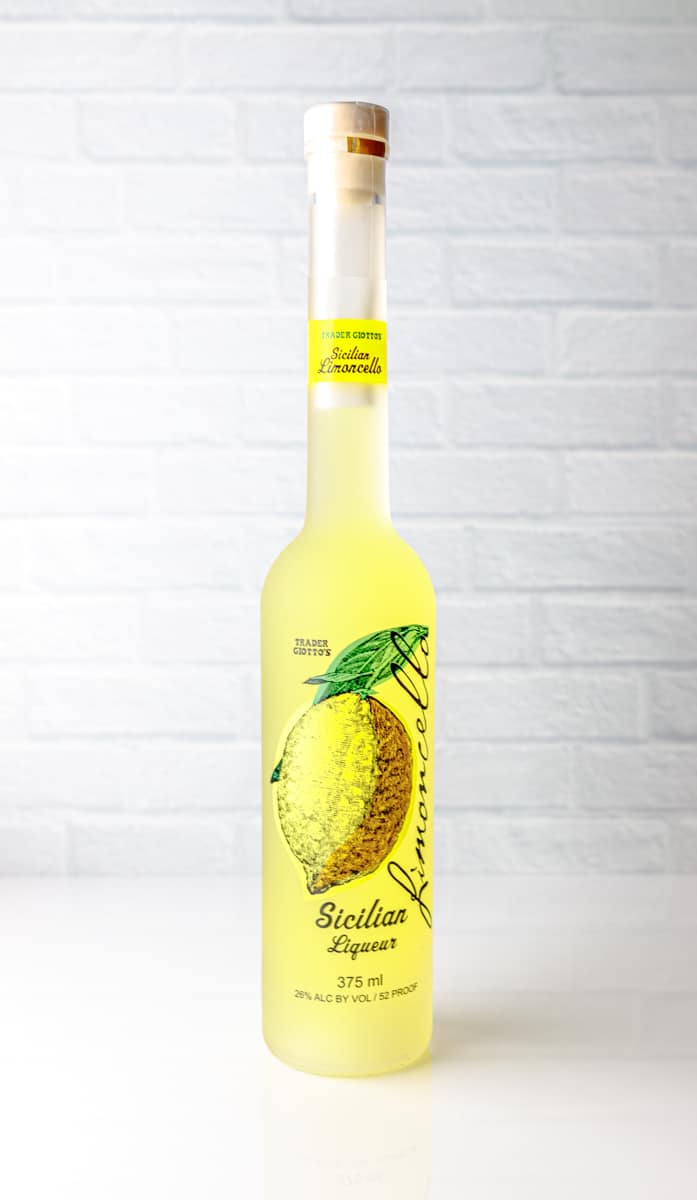 The description from the back of the bottle:
Out of the package you get:
Want to see more items I've reviewed from Trader Joe's? Click on Thoughts & Reviews of Trader Joe's for a searchable list.
The Bottom Line
Don't forget to share your thoughts by going to the "user review" at the bottom of the box (click on the number of stars you believe this product deserves) and leave a comment below.
You can also FOLLOW ME on Facebook, Instagram, Twitter, and Pinterest to see what I'm up to.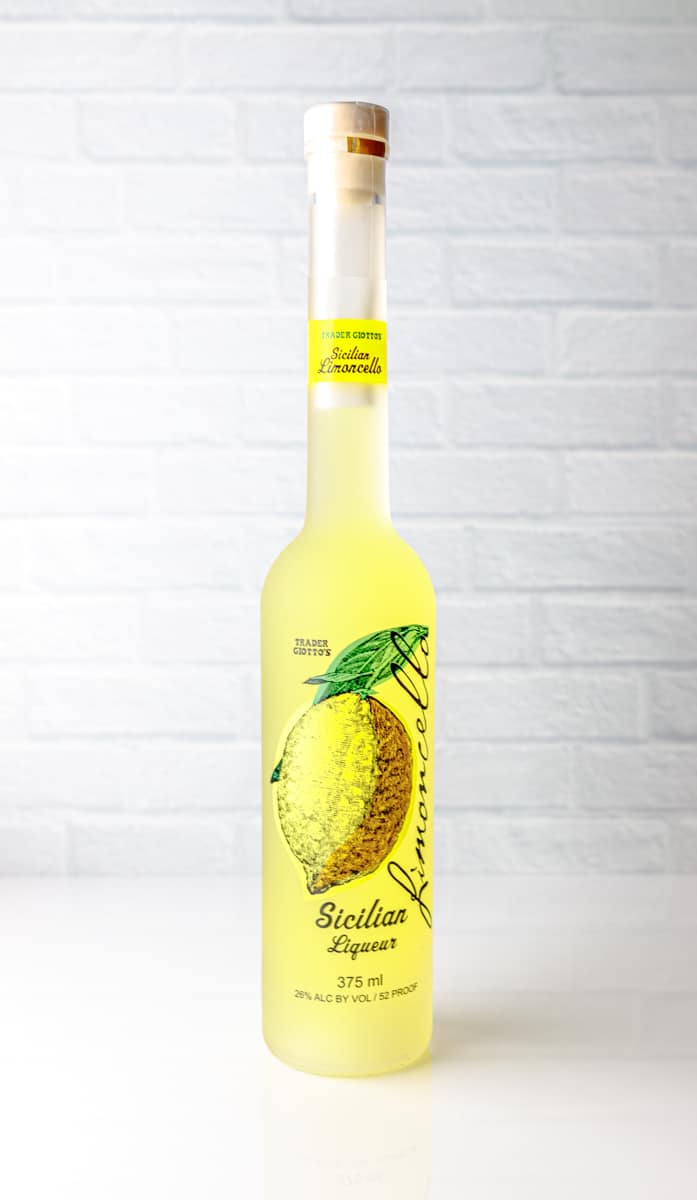 Product Name: Trader Joe's Limoncello
Product Description: Trader Joe's Limoncello is a seasonal liqueur available at Trader Joe's that can sell liquor.
Price: $9.99
Taste

Value

Worthy of Repurchasing
Pros
Well priced at under $10
An easy sipper if you can get past the syrup-like texture
Not acidic, but all lemon flavor
Cons
Was a bit cloyingly sweet but that is to be expected with some liqueurs.
Not as strong as some limoncellos in terms of proof
87