So if your Trader Joe's is like my local store, then gift ideas are running out as the calendar heads toward the holidays. In fact, I can't even find some gift sets that I've written about in the last two weeks.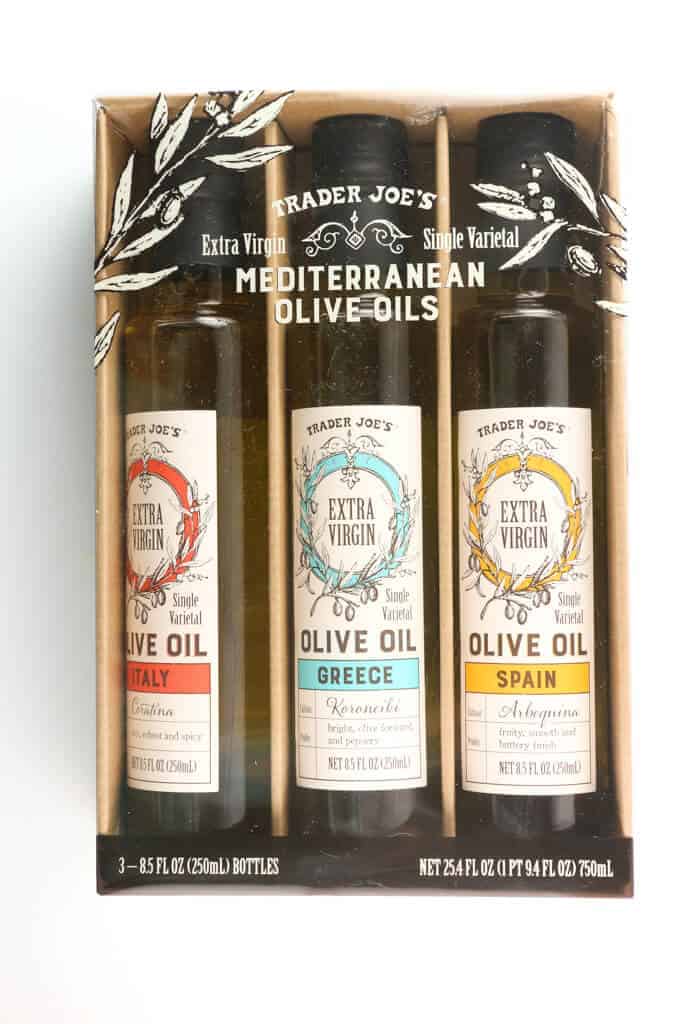 Taste
So this isn't a new gift set, but it might be an overlooked one. Trader Joe's Mediterranean Olive Oils Gift Set was around last year and fortunately, it came back this year.
Now, this gift set is best suited for a foodie. Someone who likes olive oil beyond just cooking with it. Because once you cook with a set like this, the subtle nuances of each bottle will get lost.
This set is really meant for the olive oil dipper and drizzler. Each olive oil has its own set of nuances which is what makes this set so much fun to sit down with a slice of bread (or in my case some of Trader Joe's Focaccia Bread).
Now I always add a pinch of salt to amplify the olive oil that I'm dipping bread into, but that is a matter of personal preference.
For $9.99 for just over 25 ounces of olive oil, this happens to be a pretty good deal too.
The olive oil from Spain smelled a lot like the variety on store shelves but had different nuances to it. It was fruity and had a butter-like taste to it. While it wasn't my favorite, I can't imagine not finishing it.
My favorites were the ones from Greece and Italy. The olive oil from Greece was the greenest and cloudiest of the bunch. It was also the most "olive-y" with a touch of peppery bite to it.
The Italian olive oil seemed full-flavored and had a hint of spice to it.
It's a set when I kept rotating the flavors and was enjoying each and every one.
So if dipping things in olive oil or using it as a drizzle on top of something where you can appreciate the nuances is your thing then you'll probably be very happy getting or receiving this set.
Overall
Would I buy this again? I would totally buy Trader Joe's Mediterranean Olive Oils again next season should it show back up on store shelves.
Did you try it? Let me know what you think in the comments section!
Product Photos
The box of Trader Joe's Mediterranean Olive Oils: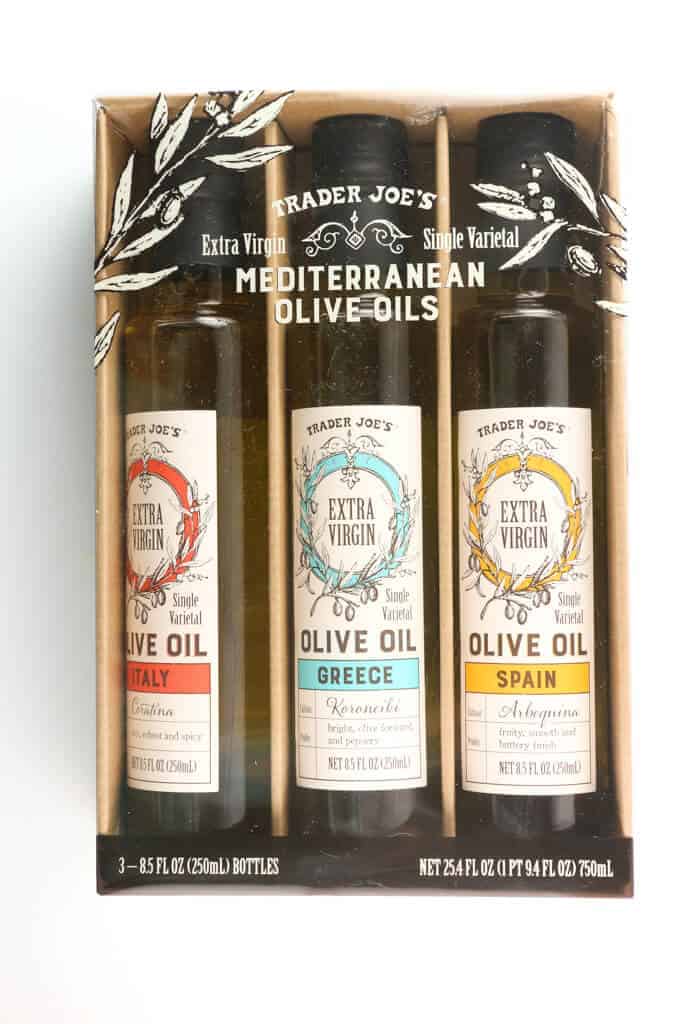 The nutritional information and the ingredients:
Want to see more items I've reviewed from Trader Joe's? Click on Thoughts & Reviews of Trader Joe's for a searchable list.
Trader Joe's Mediterranean Olive Oils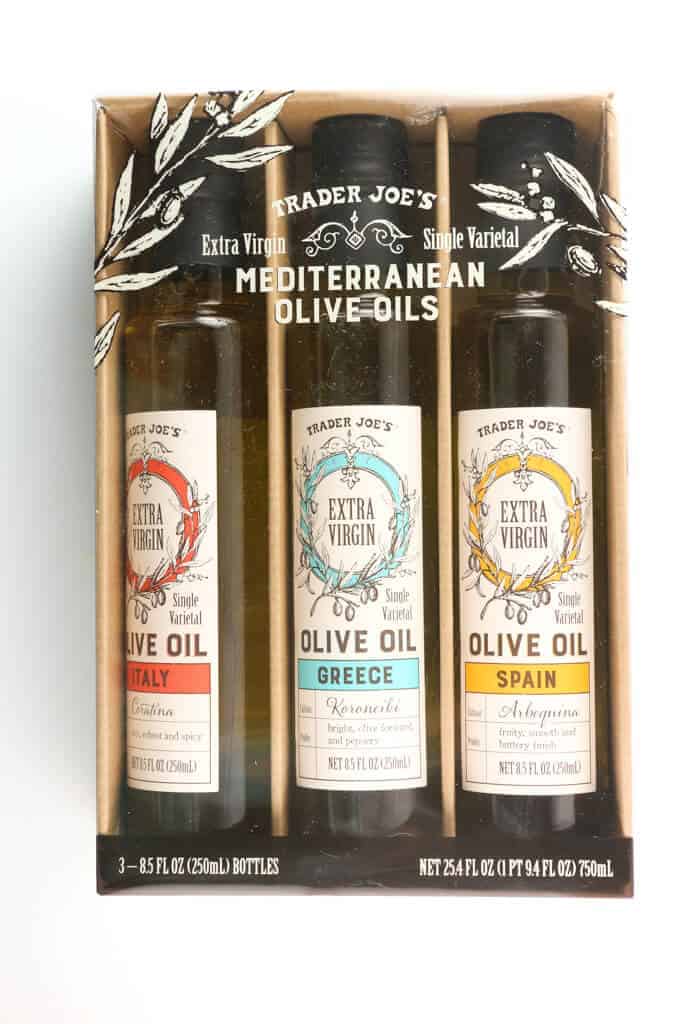 Product Name: Trader Joe's Mediterranean Olive Oils
Product Description: Trader Joe's Mediterranean Olive Oils is a nice gift set if you are looking for an affordable but high quality item.
Price: $9.99
Summary
Trader Joe's Mediterranean Olive Oils are a nice gift set for a foodie.
Taste

Value

Worthy of Repurchasing
Pros
All three are solid olive oils
Each oil has a distinct taste depending on the variety
Cons
This would be a waste if you just use olive oil to saute food.
29