The pros:  Imagine straining your favorite french onion soup and placing the cheese and sautéed onions on a tart crust. That's what you are getting when you buy Trader Joe's Alsatian Onion Tart.
The cons:  Trader Joe's Alsatian Style Onion Tart was difficult to cut tart out of aluminum tray.
The verdict:  For $2.99, this wasn't a bad deal. It is a good appetizer or served with a simple salad. It is the exact same flavors you'd expect in a French Onion soup minus the big hunk of bread and the broth. It was good. The tart crust was crisp and the onions were slightly caramelized without being dark brown. The milk sauce that binds this together was good without being runny. It allowed it to have that classic French Onion Soup taste.But there are things at Trader Joe's that I liked more than this. Is it worth a try at least once? Yes.
The box:
The nutritional information, ingredients and how to prepare:
Trader Joe's description of the product:
Out of the package you get:
After being cooked you get: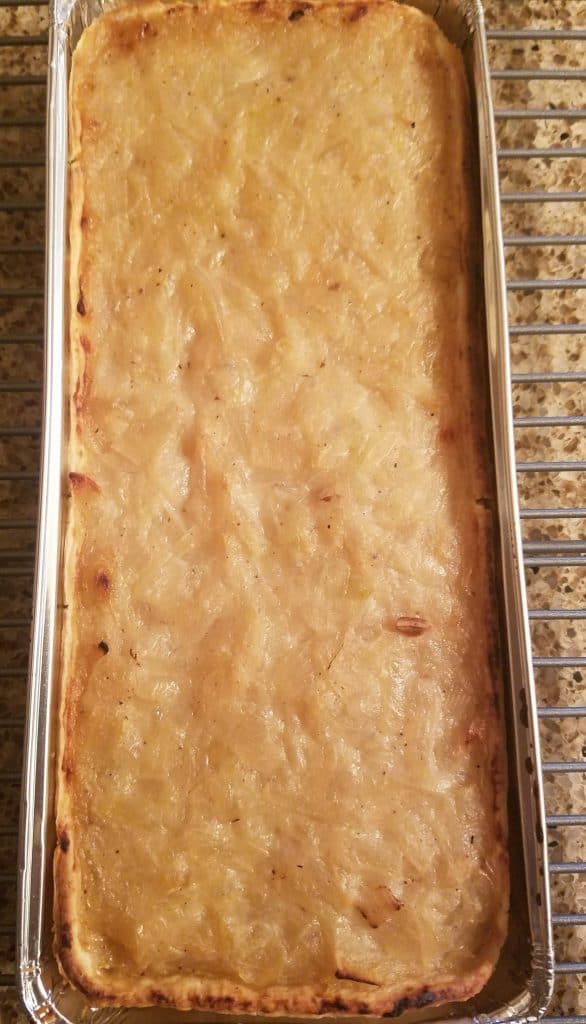 My slice:
Would I buy this again? I thought Trader Joe's Alsatian  Onion Tart was good, but I thought Trader Joe's Tarte d'Alsace with Ham, Onions, & Gruyere was better. The tray made it difficult to cut slices. Even more challenging was trying to figure out if it could be removed without it ending up as an "Ugly Betty" on the floor. I gave up with the idea and took a pizza cutter and made due with what I had. It was tasty, but I liked the other tart better. Similar flavor profiles, but the other has ham and you won't find yourself struggling with the food. Will I buy this again? Probably not, but it is worth a try at least once.
Want to see more items I've reviewed from Trader Joe's? Click on Thoughts & Reviews of Trader Joe's for a searchable list.
11