The pros: Trader Joe's Seltzer Water flavored with Lemon and Ginger Juice is one of two new seltzer flavors and if you love ginger then you might dig this.
The cons: This is very assertively gingery for something that only contains 2% juice.
The verdict:  
I've tried my share of pairings of lemon and ginger on this blog before. The pairing either works or one overpowers the other. The Ginger Zinger wasn't bad (especially with as a cocktail) and nor was the Lemon Ginger Infused Water. In both cases, Trader Joe's respected ginger's ability to become overpowering.
Unfortunately, even at 2% juice, opening this can instantly reminded me of a freshly brew batch of Theraflu.
Now, I can honestly say that if you are using Theraflu, you are probably not having a good day. In fact, it's the medicine of last resort in our household. Brewing that stuff is like tapping out of a boxing match. You've given up the good fight if you are reaching for it.
Chill and add some bubbles and you basically have this product. I had a few sips and it was a struggle. The lemon flavor is not very present but there is no running from the ginger flavor here.
It is slightly sweet but the familiar ginger heat comes on the backend.
That being said, you've been warned. I know there are lots of people out there who absolutely love and adore those little ginger candies. They'll probably love this product in a way that I won't.
I think food memories have a hand at this.
But alas, in either case, this flavor is probably going to be polarizing. You'll love it or hate it. Me? One can is sufficient.
These are priced the same as the Cranberry Lime Seltzer at $2.99 for four cans.
Here is the visual run down of what you get if you buy this product:
The package of Trader Joe's Seltzer Water flavored with Lemon and Ginger Juice:
The nutritional information: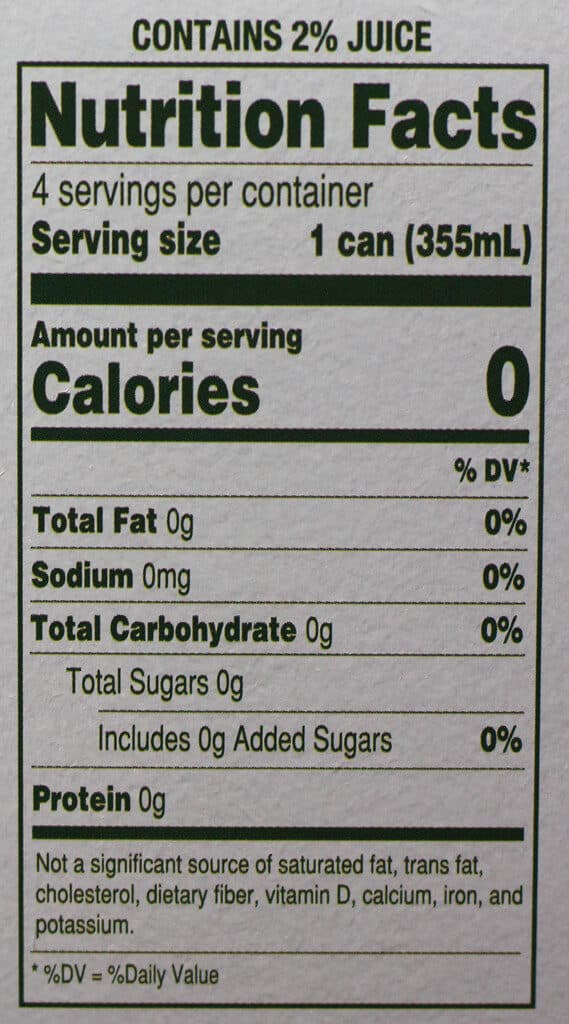 The ingredients:
Out of the package you get:
Would I buy this again? No, I would not buy Trader Joe's Seltzer Water flavored with Lemon and Ginger Juice again.
Want to see more items I've reviewed from Trader Joe's? Click on Thoughts & Reviews of Trader Joe's for a searchable list.
Did you try it? Let me know what you think in the comments section!
76