Trader Joe's Meatless Meatballs. The ultimate oxymoron. I grabbed this bag on a whim after trying the Trader Joe's Vegan Tikka Masala. I have to be honest, if some had given me the Tikka I would have never have known that meat was not a part of it. So I figured, why not give another Vegan dish a try. I don't feel like I'm eating rabbit food on this one. So here is the breakdown of what you are getting:
The bag of Trader Joe's Meatless Meatballs in the freezer aisle: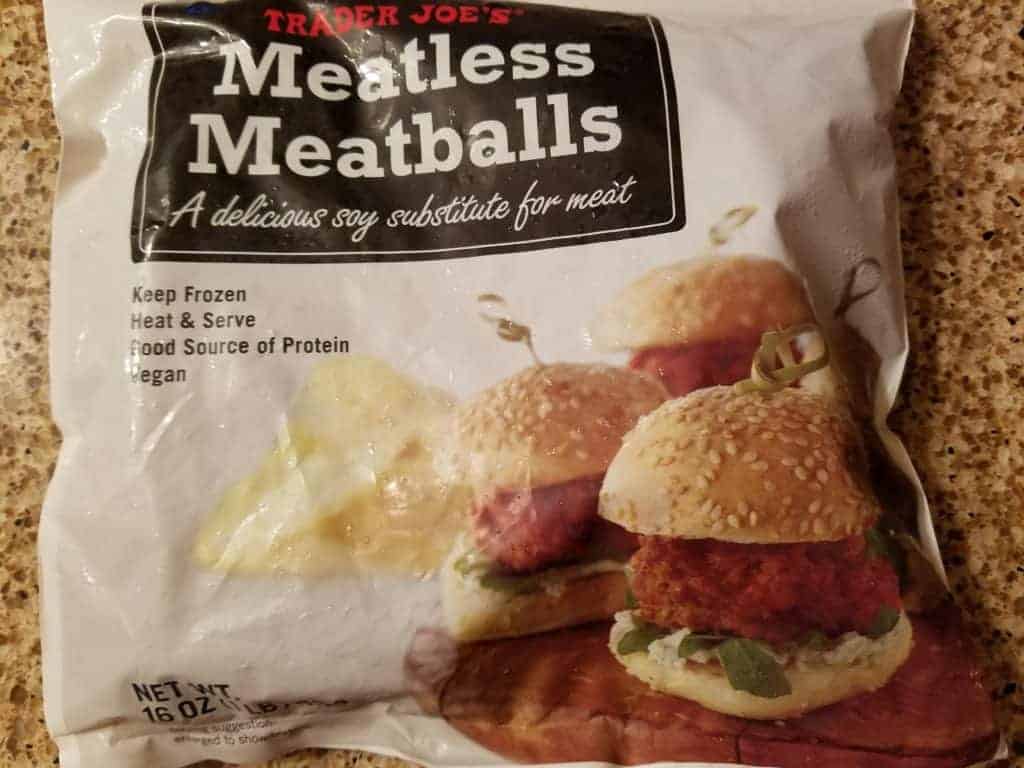 The nutritional information:
The rest of the back of the bag:
Out of the bag:
Out of the microwave for 1 minute:
Trader Joe's Meatless Meatballs on my Trader Joe's Gnocchi alla Sorrentina:
These meatballs probably won't fool any carnivores, visually maybe but not in taste. The strongest taste in them was the taste of bread crumbs. The smell is similar to a sausage. Texture was correct for a meatless product. Would I buy these again? Yes, for myself as a way to cut back on red meat. For $3.99 you would be hard pressed to buy a pound of chopped meat for that, let alone everything else you put in meatballs. The calorie count was respectable, the taste was good but not fooling anyone. I did not feel like I was eating bunny food. Should you try it? I think so.
Want to see more items I've reviewed from Trader Joe's? Click on Thoughts & Reviews of Trader Joe's for a searchable list.
11