After the Stuffed Cabbage Rolls that I tried, it had me longing for Stuffed Peppers. The premise, in the end, is pretty much the same, but the containment vegetable is much different.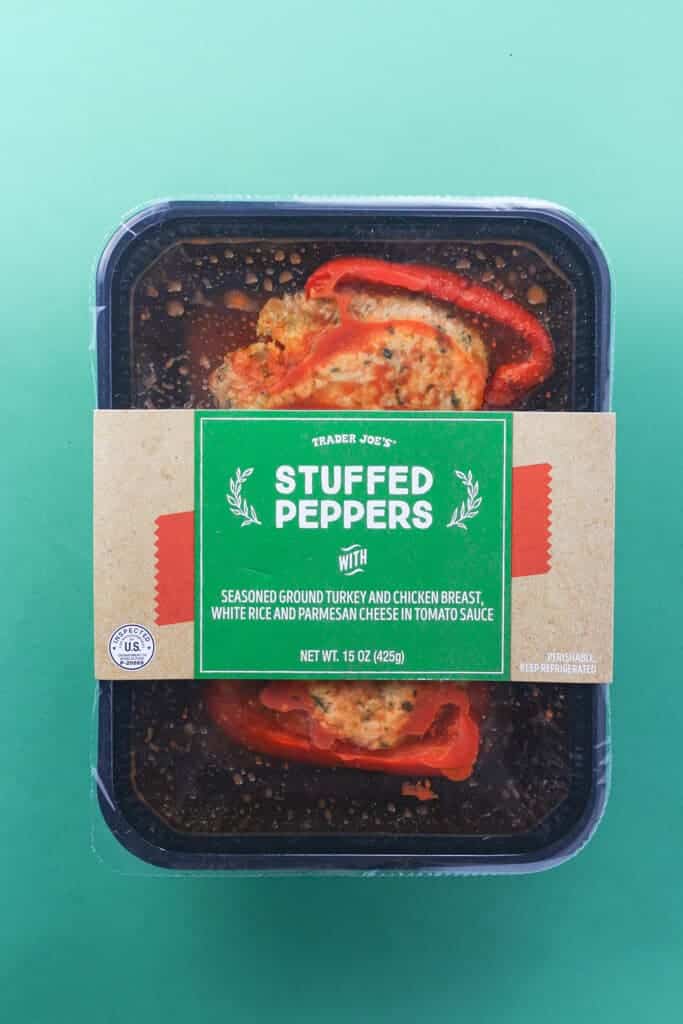 Taste and review
Peppers hold up well to heating. In fact, with these peppers, you have two options: microwave or oven. After the disaster of the cabbage rolls, I went for the oven method for these to try to give them the greatest chance at success.
With these, there is actually sauce to keep things hydrated, unlike the cabbage rolls. But these are not made of beef. This is chicken and turkey instead. Fine by me as the calorie count is very much in check on this even if you decide this is actually a meal for one.
The texture here is surprisingly similar to the texture of Trader Joe's Turkey Meatballs. Whenever I've had stuffed peppers the texture isn't quite as dense, but it still worked.
In fact, whenever I've had stuffed peppers they were served whole and upright. Here they are cut in half and have the filling placed in them as if a scoop was used to plop it in. By doing so, the rice is more of a part of the filling rather than a distinct element.
No matter though, the pepper cooked up firm enough but not raw and crunchy. The filling had a pretty good flavor coming from a bit of tomato, seasoning, and cheese. Was it as good as homemade? No. But is it a lot less effort? Oh yes.
Overall
Is it worth compromising for? Honestly, yes. This was pretty good. I haven't had the best of luck in the refrigerated aisle in the past. But this is one of the better options you can reach for.
But speaking of reaching for this, I have only seen this once. I've seen it about a dozen times on social media, but never in my local stores. However, if you can find it, it is worth a try.
For $5.99 I'd reach for these again.
Product photos
The package of Trader Joe's Stuffed Peppers: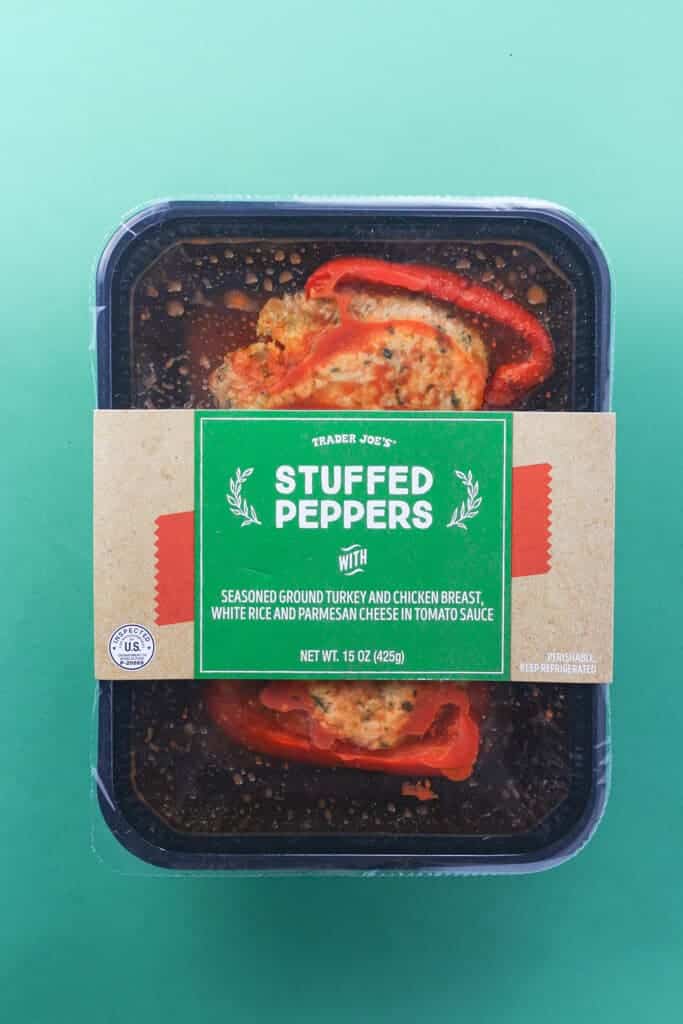 The nutritional information:
The ingredients:
How to prepare:
After being cooked you get:
Would I buy this again? Yes, I would buy Trader Joe's Stuffed Peppers again.
Want to see more items I've reviewed from Trader Joe's? Click on Thoughts & Reviews of Trader Joe's for a searchable list.
The Bottom Line
Don't forget to share your thoughts by going to the "user review" at the bottom of the box (click on the number of stars you believe this product deserves) and leave a comment below.
You can also FOLLOW ME on Facebook, Instagram, Twitter, and Pinterest to see what I'm up to.
Trader Joe's Stuffed Peppers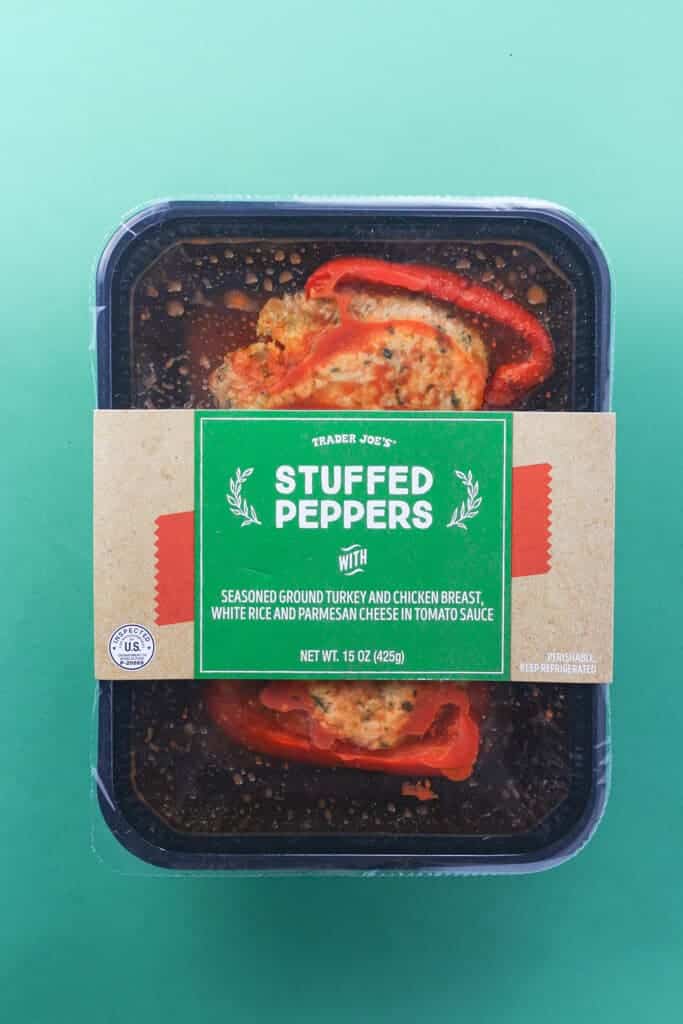 Product Name: Trader Joe's Stuffed Peppers
Product Description: Trader Joe's Stuffed Peppers are an item that isn't always on shelves in the refrigerated section, but keep the calories in check.
Price: $5.99
Summary
Trader Joe's Stuffed Peppers are refrigerated, easy, and time saving.
Taste

Value

Worthy of Repurchasing
Pros
Trader Joe's Stuffed Peppers make for an easy meal at a reasonable calorie count.
Cons
This might be a regional item as I've only seen it a handful of times.
In fact, I've seen it more via social media than in person.
197