The pros:  Trader Joe's Tarte aux Champignons has a strong mushroom smell right out of the oven. Cheese was delicious and unexpected from a pizza like tart.
The cons:   Can't use the microwave and the tarte was a bit soggy in the middle. So watch you cooking time.
The verdict: For $3.99 you get a very pretty and presentable tart. Not only is it pretty, its actually quite tasty. I know their freezer section is expansive with pizza choices, but this one deserves a closer look if you enjoy the flavor of cheese and mushrooms. The crust is crisp and the rest of the tart is as thin as can be.
In terms of size, this tarte is not that large. If you are serving more than 2 people, then you'll want something else to accompany this. It was very easy to eat this almost entirely by myself. The line of frozen tartes comes in several varieties and they have certain things in common: braided crust, can't be microwaved, no red sauce.
I'll definitely buy this again. It was honestly my personal favorite out of the tarte line, however my husband preferred the Tarte d'Alsace that was ham and cheese goodness. Although I do have a favorite out of the bunch, I did not think any of these were bad.
Here is the visual rundown of what you can expect if you purchase this product.
The box of Trader Joe's Tarte aux Champignons: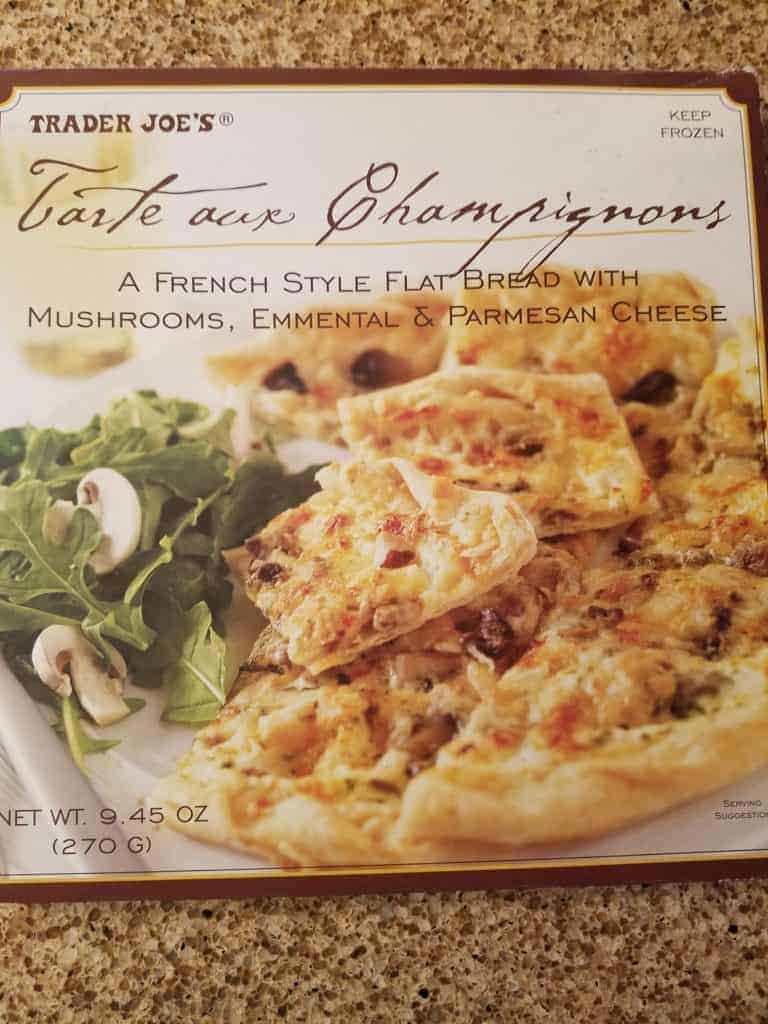 The nutritional information:
How to prepare & the ingredients:
How Trader Joe's describes this:
What you get out of the box: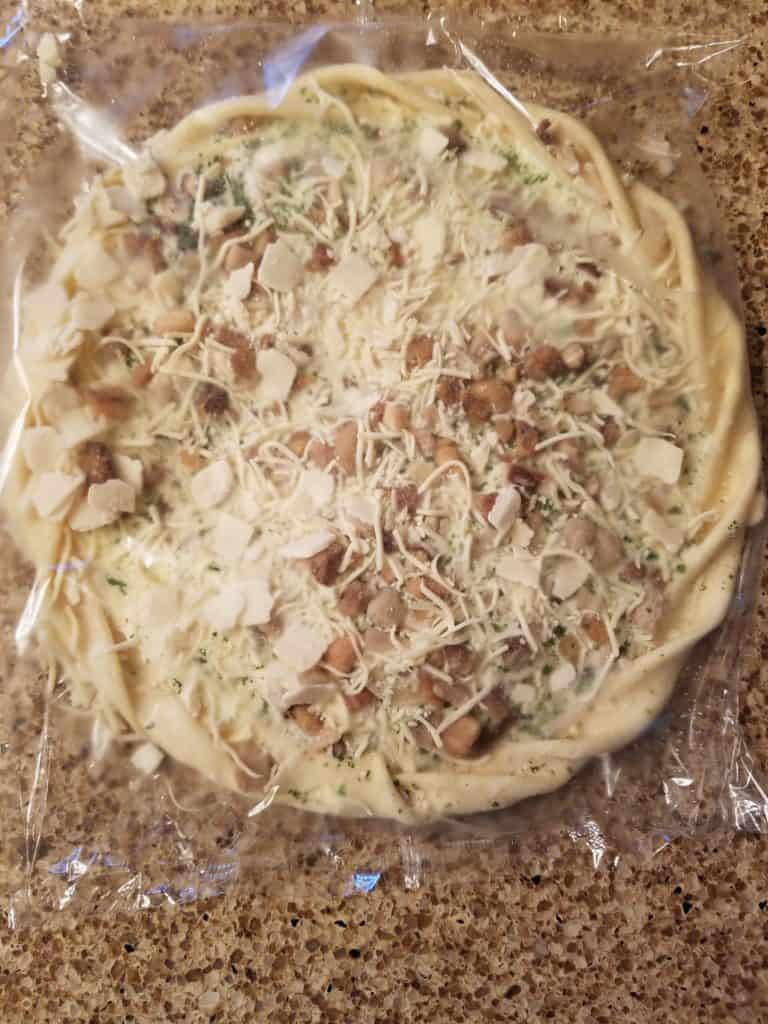 Out of the toaster oven: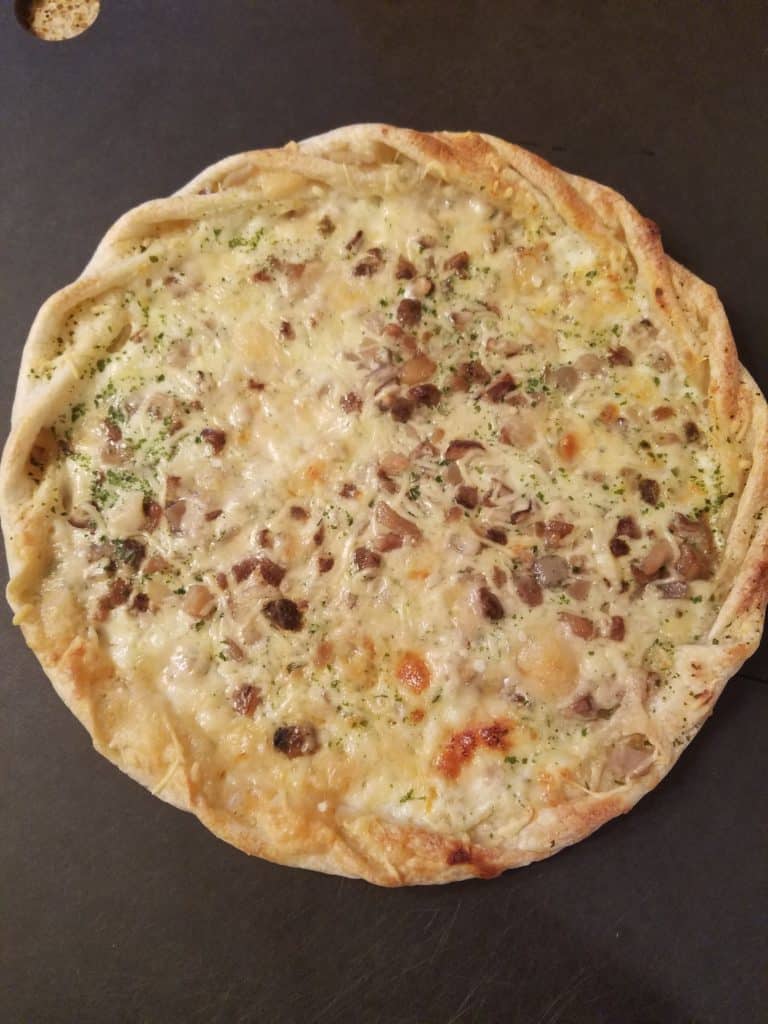 Would I buy this again? Yes, absolutely. Completely unexpected, slightly different that a regular pizza, but a welcomed French change.
Want to see more items I've reviewed from Trader Joe's? Click on Thoughts & Reviews of Trader Joe's for a searchable list.
152