If you are like me, Indian was not a familiar flavor in my household growing up. In fact, in an Irish-American household salt and pepper were exotic and frequently only placed on the table at holidays. They were frequently not passed around, nor were they used in my lifetime.
That same salt and pepper shaker were my grandparents, which means that that salt and pepper is likely half a century old if no longer. In other words, it probably wouldn't taste like much. So Indian is definitely a foreign, but now much embraced flavor. So I ventured outside of my comfort zone and tried Trader Joe's Chicken Tikka Masala. I'm glad I did.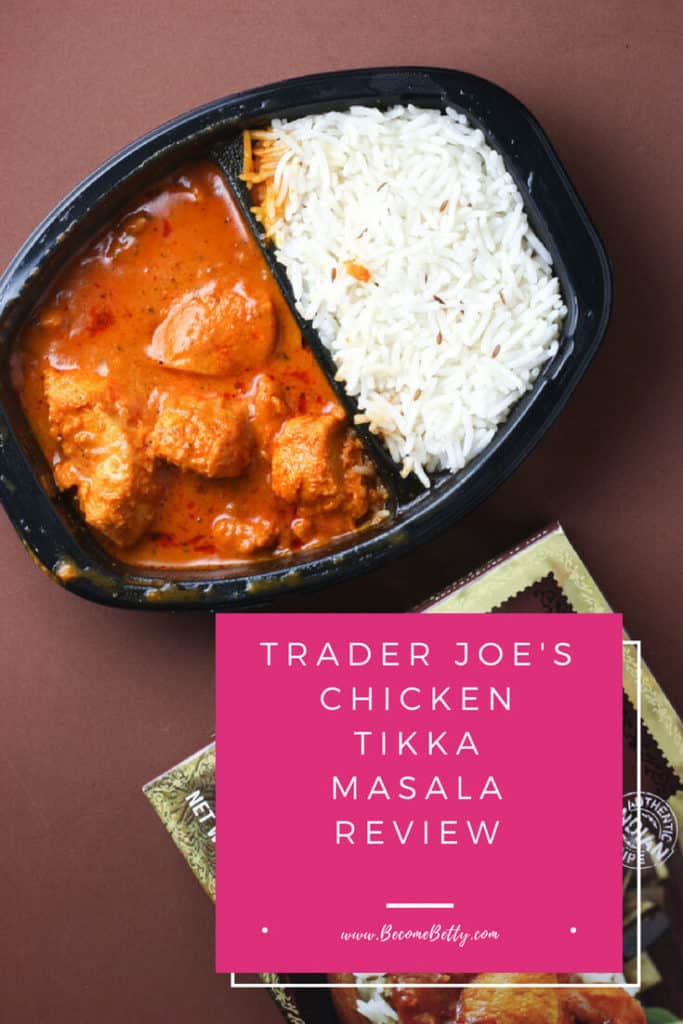 Under the recommendation of someone I decided to broaden my horizons and try it out.
It takes 3 minutes in the microwave.
Here Trader Joe's Chicken Tikka Masala when it came out of the microwave:
For me, it didn't need to go back in. It was steaming hot. All that sauce and all that plain rice, it needed some good mixing. There was more than enough sauce to coat the rice nicely. It makes for a quick and easy meal.
What did I think of it? For someone not accustomed to the smell or taste of curry, I loved it. Now, am I 100% positive that someone has a better recipe or a restaurant dish is more authentic, yes I am. As a quick lunch (and for under $4), it was tasty, filling and didn't overwhelm my taste buds with the taste of salt or the texture of cardboard. Would I eat it again? Yes, I would. Be advised, no garlic naan as pictured on the box. But filling none the less.
Want to see more Trader Joe's Reviews? Click on Thoughts & Reviews of Trader Joe's for a searchable list.
57