The pros:  Trader Joe's Channa Masala is lunch or dinner ready in about 4 minutes, good Masala sauce, one of the few Indian dishes you can buy in the freezer section. Tasty masala sauce with a bit of heat without being "hot."
The cons:  The dish has a lot of chickpeas which can be very filling. I almost wanted a vegetable to go with this because it had so much sauce to it.
The verdict:  I preferred the Trader Joe's Vegan Tikka Masala, Trader Joe's Paneer Tikka Masala, and Trader Joe's Chicken Tikka Masala the best from the freezer case over this. If you really adore chickpeas, then you'll adore this. It's the same sauce pretty consistently throughout all of those dishes just which protein you prefer.
So here is what you get in the freezer section for $2.29. Here is the front of the box of Trader Joe's Channa Masala:
Here is the back of the box:
Out of the box Trader Joe's Channa Masala looked like this:
Trader Joe's Channa Masala after 4 minutes in the microwave.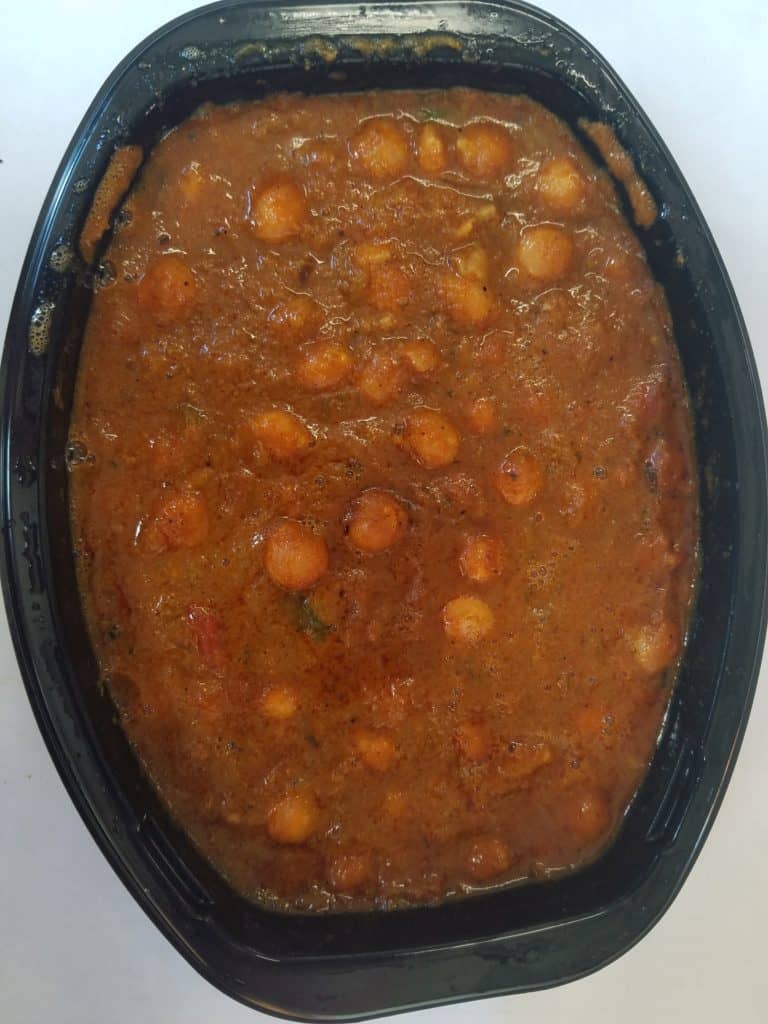 The masala sauce was pretty standard. It seems they use the same sauce for the Paneer, Chicken, and Vegan Masala as they do this dish. As for the chickpeas, I found them very grainy. I was really wishing for a vegetable to break up the texture of this dish. It is a good value for $2.29, but I was wishing for more than just chickpeas and sauce.
Want to see more items I've reviewed from Trader Joe's? Click on Thoughts & Reviews of Trader Joe's for a searchable list.
24