With 2019 drawing to a close, it's time for me to take a look back on Trader Joe's Best New Products of 2019. Yes, there have been hits and misses. Consider this the highlight reel of the new items that made their way onto shelves this year. I've categorized them by section so you can see if you agree with my list. If you have something that I missed, I'd love for you to comment below.
Bakery
How do you make the regular Pain au Lait better? Clearly, the answer is adding chocolate chips. You can see my full review of Trader Joe's Chocolate Chip Pain Au Lait here.
The breakfast of champions. And the breakfast for those of us who occasionally don't sweat the calorie count in order to have a bite of deliciousness. Trader Joe's Chocolate Chip Muffins are on point.
Frozen
If there is any section that deserves some expansion, it has to be the frozen Indian selections. The Malabari Paratha is a great option as are the perennial frozen Naan bread.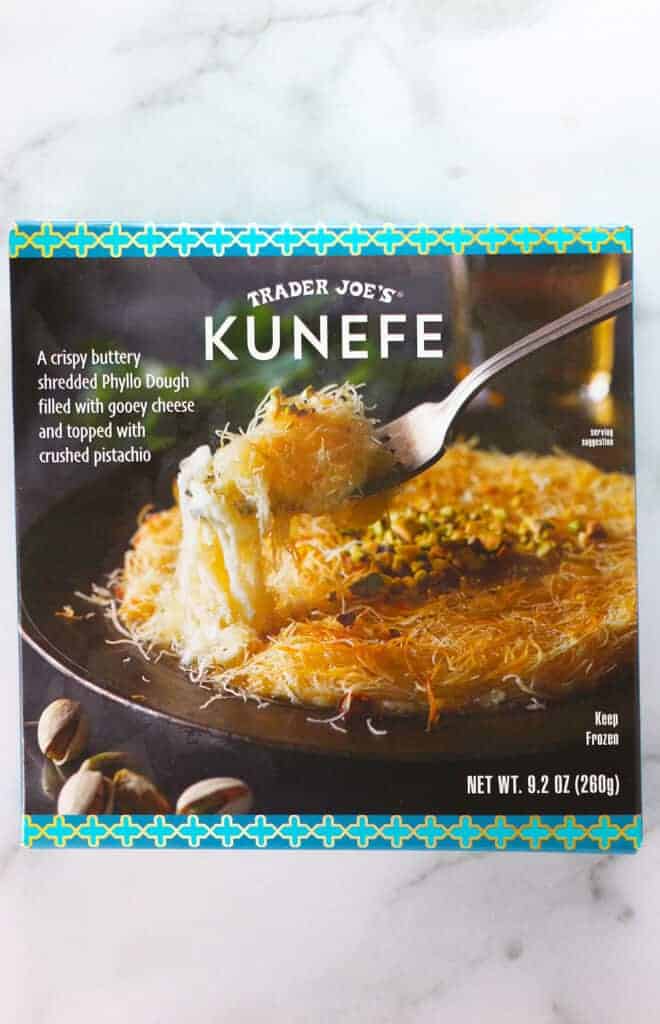 It was new to me and new to shelves. But I didn't realize how much I really needed Kunefe in my life. It played with the senses: it was creamy, crispy, sweet, and just a bit nutty.
Yes, they sell a seasonal Neapolitan Joe Joe and cereal as well. But the best rendition of all the Neapolitan products is the Neapolitan Joe Joes ice cream.
Grocery
Every so often Trader Joe's surprises us with a sauce we didn't know we needed in our lives. Previous years brought us Zhoug, Garlic Spread, and Vegan Pesto. This year we given Jalapeno Sauce.
This Chili Onion Crunch sold out so quickly, it has all of us worried we wouldn't see it again. And if you do run out, I've even written a copycat recipe for you to make at home in case it disappears again.
Refrigerated
If snacking is your thing, the Trader Joe's Organic Creamy Cashew Fiesta Dip might be right up your alley. But be warned, this dip is best enjoyed warm.
Dinners should never be boring. And Trader Joe's Creamy Chicken & Poblano Ravioli will give your palate something new, different, and unexpected.
It's not 7 layers, but it didn't' matter. Trader Joe's gave us a solid 5 layer dip.
Yes, this year was super snackish. But Trader Joe's Pimento Cheese dip goes right at the top of my snack food picks.
Snacks & Sweets
Once again, adding chocolate chips can be key. These Chocolate Chip Cocoa Meringues keep the calorie count in check if you are in need of your next sugar high.
Trader Joe's Dark Chocolate Peanut Butter Cups are awesome. However, Trader Joe's Chocolate Almond Butter Cups give them a run for their money too.
The sugar rush continued without the pesty sandwich bread and improves upon it with a chocolate coating. You can see my review of Trader Joe's Organic Dark Chocolate PB & J Minis here.
It took several bags for me to write the review for Trader Joe's Jerk Style Plantain Chips. Every time I came home, the bag I bought had disappeared.
And yes, 2019 seemed to bring us so many snack items. But the plain Trader Joe's Spud Crunchies were a hit. So why not make it ketchup flavored? So good.
Not Edible, but Still Noteworthy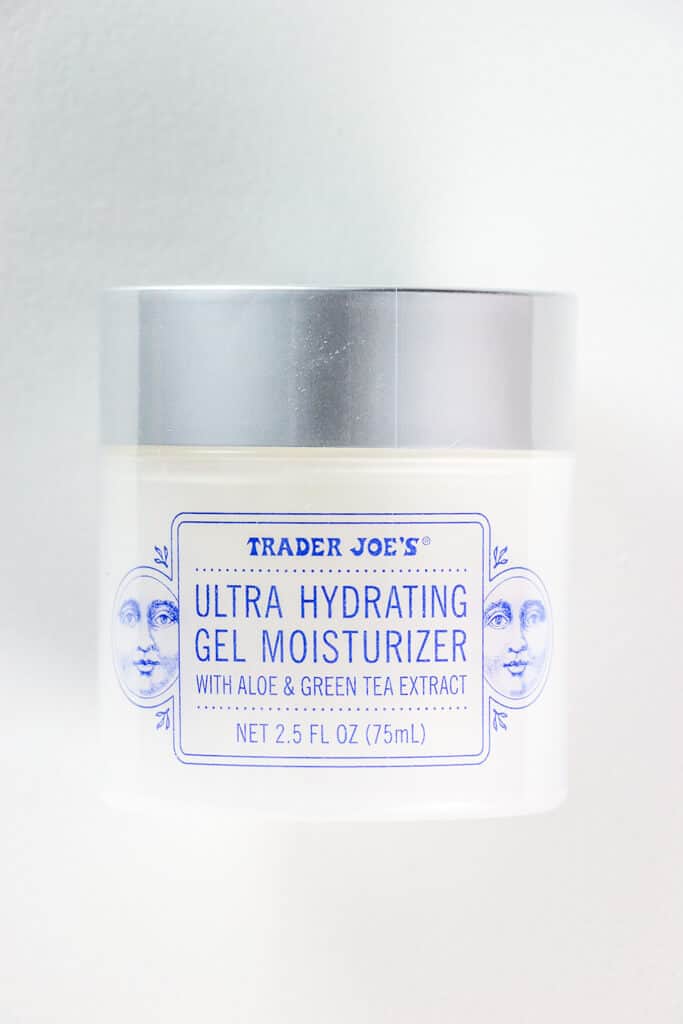 Trader Joe's Ultra Hydrating Gel Moisturizer wasn't quite as ultra-hydrating as I wanted. But that didn't stop it from being a solid moisturizer.
If you hair needs some taming from frizz or you just want it to smell faintly of coconut, then Trader Joe's Hair Serum was a top pick this year.
Seasonal, but Not Forgotten
Chocolate of a different kind. And yes, this is its natural color. Trader Joe's Ruby Cacao Wafers may be done for the season, but were pretty unique and different.
And with the start of the holiday season is something I hope they can keep around. Trader Joe's Vanilla Bean Paste was affordable and makes for a great substitute for baked goods.
The Bottom Line
Don't forget to share your thoughts on this Trader Joe's Best New Products of 2018 List and leave a comment below if you agree, disagree, or just think I forgot something.
You can also FOLLOW ME on Facebook, Instagram, Twitter, and Pinterest to see what I'm up to. Know a Trader Joe's fan who would love this post, feel free to share this with them too!
33